What passed
Join us in celebrating the passage of the
Violence Against Women Reauthorization Act of 2022
, signed into law on March 15! This act will strengthen how culturally-specific organizations respond to gender-based violence. Its passage has been a long time coming – we started the reauthorization process way back in 2016, and the previous VAWA expired in 2018.
This new bill strengthens the landmark law by improving the responsiveness of social, medical, and human services by allowing training on how to best serve underserved populations, culturally specific communities, and LGBTQ communities. Additionally, it has historic improvements such as special criminal jurisdiction of Tribal courts to cover non-Native perpetrators on Tribal lands and supports for the development of a pilot project to enhance access to safety for survivors in Alaska Native villages.
As a culturally specific organization that serves Latin@s, we commend the co-sponsor leadership of Representatives Sheila Jackson Lee (D-TX-18) and Brian Fitzpatrick (R-PA-01) and lead Senators Diane Feinstein(D-CA), Joni Ernst (R-IA), Dick Durbin (D-IL), and Lisa Murkowski(R-AK). We would also like to thank all victims, survivors, and advocates who urged Congress to pass VAWA!
Giving thanks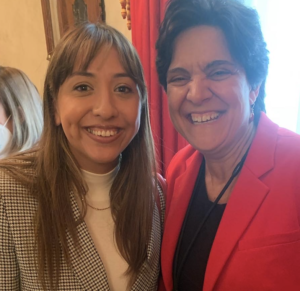 Thank your Members of Congress for voting for the Violence Against Women Reauthorization Act – if your
Representative
or
Senators
did. A post could be very simple with a message like, "Thank you @Senator for voting for the Violence Against Women Reauthorization Act of 2022. This will help many Latin@ survivors of domestic and sexual violence. As your constituent, I appreciate your support." Here's a list of their
social media handles
to make tagging your representative easy.