By Ana Ortega
During June of 2021, without any legal representation or support, I confronted the person who abused me throughout my youth in court. I left the courthouse with a six-month restraining order. As I exited the courtroom, I knew I wanted to commit my career to helping uplift Latin@ survivors. In February of 2022, I eagerly applied to the Esperanza United Latina Leadership Fellowship. It was an opportunity that aligned with my personal mission to enter the gender-based violence field and support Latin@ survivors.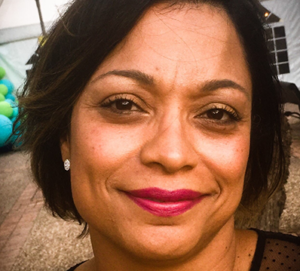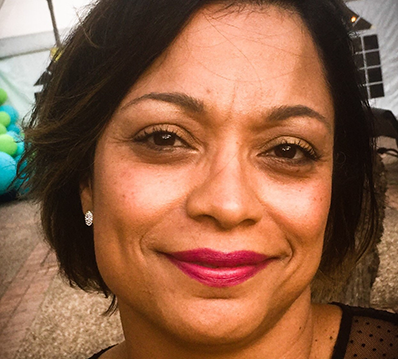 A few months later, I was told of my acceptance. As a part of the fellowship, I was partnered with a mentor within the organization, Lumarie Orozco, Director of Special Initiatives. I didn't know what to expect in our virtual introduction but we connected instantly during our first zoom meeting. We discussed everything from our journeys into the field of gender-based violence to favorite foods. Right away, we didn't just see each other as assigned mentor/mentee. We saw ourselves for the mujeres we are.
Lumarie gave me the confidence to pursue my proposed project. Based off of my experiences as a survivor of Teen Dating Violence (TDV), I wanted to conduct a research project where I interviewed Latin@ youth survivors of TDV from Los Angeles County. Lumarie's affirmation of my potential and the potential of my project went a long way. Her support, emotional and professional, allowed me to develop the building blocks of the project. From showering me with affirmations to providing me feedback on how to run trauma-informed interviews with survivors, her mentorship helped me take on a project that allowed me to see my evolution from a victim to a survivor. And for that I will always hold insurmountable respect for Lumarie. 
Lumarie went beyond the rigid hierarchies of age and titles, and saw me for who I am. She helped me recognize my strengths. As a first-generation Latina and survivor, having someone believe in me that way was transformative. Towards the end of my fellowship, she asked me about my next steps. I expressed uncertainty about my post-undergraduate life. Lumarie encouraged me to apply for an open position at Esperanza United. Affirming that my work as a fellow was evidence of my capacity, I took that opportunity and now am the Health and Violence Prevention Coordinator at Esperanza United. Without Lumarie's mentorship, I would not have taken these leaps of faith. I know I am just one of many people that have been positively impacted by Lumarie's genuine spirit. It was a privilege and honor to have had the opportunity to be mentored by Lumarie through the Esperanza United Latina Leadership Fellowship.