February is Teen Dating Violence Awareness and Prevention Month

Minnesota youth are emerging as change-makers in a world where nothing is certain anymore. We spoke to two Fuerza Unida Amig@ youth leaders who are helping their peers handle everything from distance learning to navigating relationships in a whole new way: L Mota and Lili Montoya.
Mota and Montoya took Casa de Esperanza's Amig@s leadership training and are now organizing our annual Youth Conference with Violence Free Minnesota. Mota made the logo for this year's conference and Montoya is the facilitator for Casa de Esperanza's Youth Participatory Action Research (YPAR) supported by Youthprise. They're taking the conference virtual this year due to the rules of social distancing and opening it up to youth anywhere in and outside Minnesota. Their best piece of advice? Put yourself first so that you can show up for others.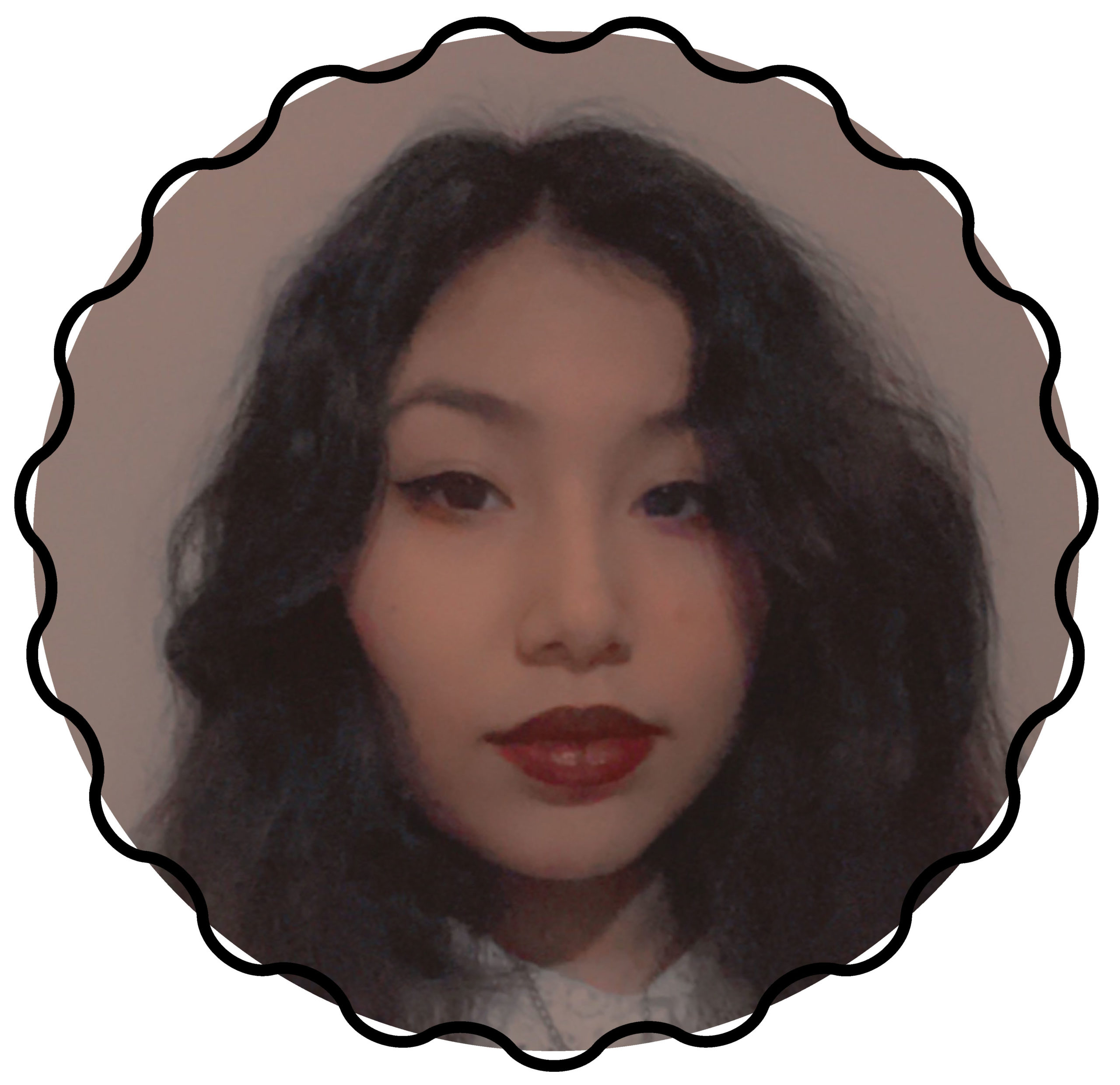 L Mota

Q: What is the theme for this year's Youth Conference and what is the idea behind the logo?

Mota: The theme is mental health: 'Change begins with YoUnity.' In my logo the purple represents domestic violence and the orange represents gun violence, teen dating violence and bully awareness. I wanted to put everyone in that piece and show everyone having a sense of unity and togetherness.

Q: How has the pandemic influenced you?

Mota: I feel like this pandemic has brought more mindfulness and awareness to the things that have been happening for years –  that's helpful and I feel like society can move on from this and grow.
Montoya:  Sometimes it is hard having to turn people away to keep myself and my family safe. I try to explain to those people it's not because I don't want to hang out with them. I want to protect my family.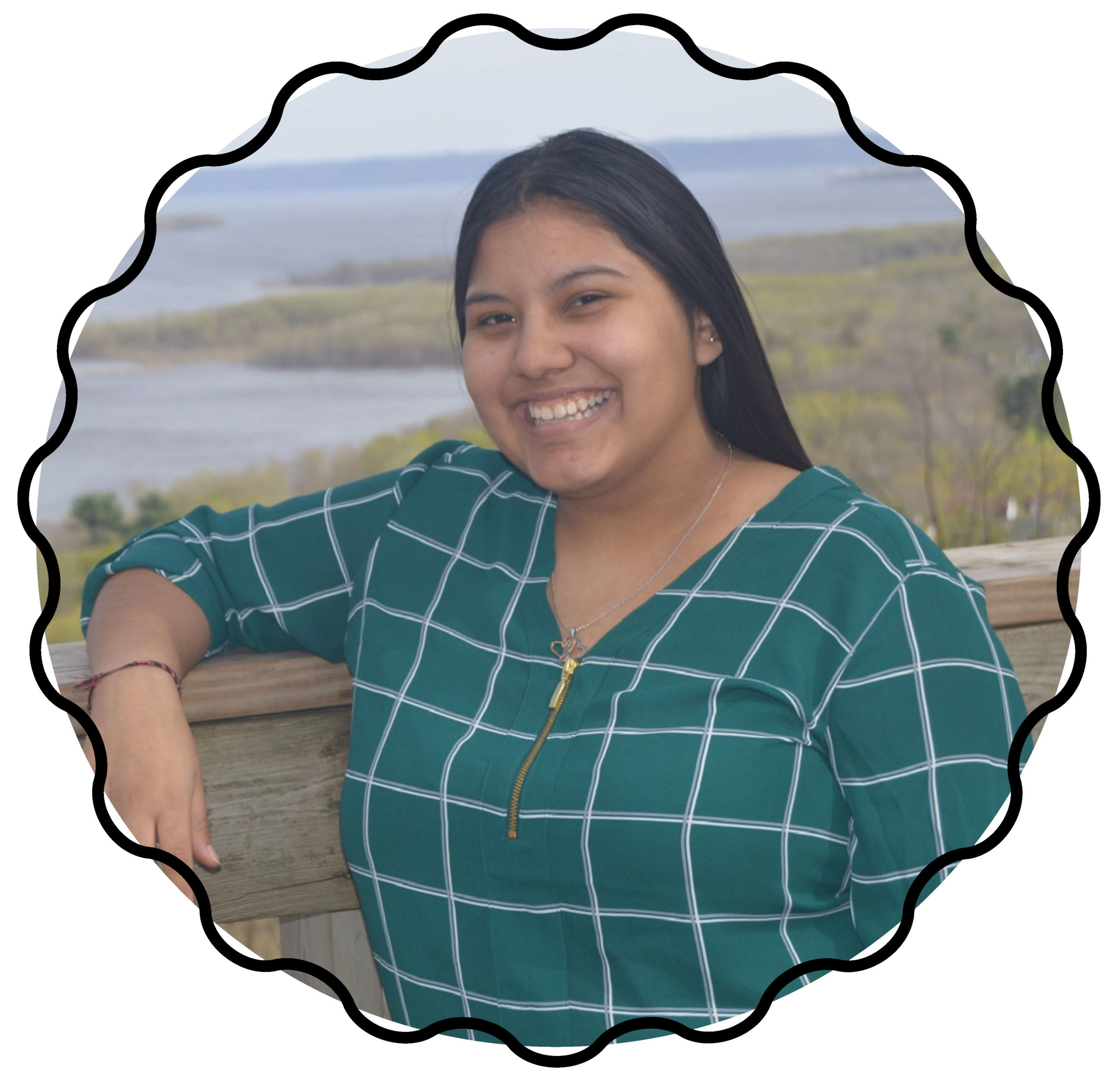 Lili Montoya

Q: What has been most challenging about the pandemic for you?

Montoya: I'm in my first year of college and my friendships have changed dramatically from high school to college. I was in a long relationship that ended shortly after the pandemic hit. It's hard meeting new friends when I'm not getting a typical freshman year experience or even living on campus.
Mota: I agree. I have similar challenges meeting new friends since it is my first year in high school. Friendships are very hard to maintain in the situation we are in right now.  Video calls and games have helped immensely to be able to see and talk to each other. The most important thing is that we look out for each other and keep each other safe.

Q: How are you coping with these challenges?

Montoya: I'm focusing on school and myself. I feel better mentally and physically because I am focusing on self-reflection and self-love. I am also trying to take initiative to connect with others and make friends.

Mota: I have had to take more initiative too. One thing that worked for me was I emailed a ton of people from one of my classes, introducing myself, and my pronouns. I was just like 'would you like to be in contact?' and 'how are you doing?' Some people did respond and eventually I did make friends. I would encourage you to take that leap of faith and email students who are in your class and see if you can make friends.


Q: How does dating look now due to social distancing and what advice do you have for others?
Montoya: I see my other friends dating and notice how confusing it can be. I've learned that if your values don't correspond with the other person's values, there will be a point when you don't match.

From my last relationship I learned that I need to stop worrying about others and worry more about myself. Communication is key. If you are not feeling the same, talk it out. If that doesn't work, take some time to reflect. Understand what you need to mature and love yourself.

Mota: It's very difficult to maintain a dating relationship at this time. I haven't been in a relationship since the beginning stages of the pandemic all because of communication. Online dating and long-distance is hard but possible. You need to know your own value so you can choose people that are good for you. Always check in on yourself and acknowledge your feelings.


Q; What does consent look like during the pandemic? Has it changed?

Mota: Consent is still necessary. I hope we don't lose touch with what consent is just because dating takes place virtually. Without opportunities to connect in person, people are trying to find ways to explore intimacy virtually. I usually hear about men sending nude pictures without the other person's consent, but I know women also do this and it should be talked about more.

Montoya: Consent is sometimes an issue for teens using Snapchat. It's important to ask for consent to screenshot Snapchat photos.

Q: Do you feel supported during the pandemic? What do you want adults to know?

Montoya: Youth are on mobile devices a lot more. It's not because we want to, it's because we have to. Everything is online…classes, homework, tests, zoom calls. It's irritating when parents say things like "you're not even doing anything" and try to give us extra tasks. It adds more weight to stress we're already dealing with.
Mota: Check in on your children in a respectful way, like "how are you doing?" and don't degrade their feelings. Try to understand how your child's trauma might be different from your own without comparing it. They deserve to be heard and helped.

Q: How can you support a friend who is in an unhealthy relationship? What can people do?

Montoya: Knowing that they're not going to leave the relationship is stressful. You want the best for the person but you have to understand they might not get out of the relationship right away. It's going to take time. You just have to be there for that person and not judge them for their choices.
Mota: The only thing we can do is give them resources and be there for them. Even if we try to influence their choices, they might leave us and we might not be able help them. You have to act accordingly and be there for the person even though it's stressful. We learned in training it takes about seven times for people to leave an abusive relationship. So you have to be there for them and not make them feel judged.

Q: What can schools, educators, and parents do to reduce teen dating violence and bullying?
Montoya: Teach them when they're young. It's not OK to hit, it's not OK to yell. Tell them this in elementary before they reach middle and high school and start dating. Teach them what an unhealthy vs healthy relationship looks like so they know what they're going through is not OK. And so they know teachers are there to help them and support them.
Mota: Some people don't think teen dating violence exists, but it does. It really really does. I want this problem to get solved because I experienced teen dating violence in sixth grade.  I strongly suggest we teach elementary schoolers in their classes, maybe repeatedly. Parents should also teach kids about healthy relationships from a young age.

Q: What would you like others to know about teen dating violence?

Montoya: If you're in an unhealthy relationship, know that it happens to a lot of people. You're not alone and understand that you can move on from it. You have people that love and care for you and are willing to help you.
Mota: It's not just physical abuse, it's emotional abuse. In elementary, my parents told me about physically abusive relationships but emotional abuse was never really talked about. The different types of abuse in dating and friendships should be talked about. Educate yourself on domestic violence and abusive relationships – the red flags and the green flags.

Q: What does emotional abuse look like to you? What are some indicators of emotional abuse?

Mota: If you haven't been to training, you're probably going think it's normal. People need to be more educated on the topic – It's just not something you're taught. Sometimes the only way people realize they're in an unhealthy relationship is because it got physical. People should be able to understand the red flags before it escalates to hitting and verbal abuse. For example, manipulation is a red flag. The abuser might create distance between you and your friends. When it gets to the point you stop hanging out with your friends even if it wasn't your intention, it becomes clear that person is trying to isolate you.
There can also be gaslighting. "Oh, you're hanging out with your family a lot. Am I not important enough? Do you not love me?" The training helped me realize the harmful things manipulation can do to you. If someone is isolating themselves from their friends and you see that your friend hasn't talked to you in days, you should still check in on them and ask how they're doing. Even if they're just trying to get some time with their significant other, check in and see if any thing seems unusual.

Q: Do you have any final words of advice?

Montoya: You may not know that your friend is experiencing teen dating violence. Let people know that you're there for them and that you care. Someone in an unhealthy relationship will remember friends that were there when they needed them and will be more likely to go to them again.
Mota: You come first. Take care of yourself in order to help someone else. Take a break, go for a walk, stand outside, do things you love to do. Express how you feel through your hobbies and try not to bottle up your feelings because it will affect your mental health. At the end of the day, you need to take care of yourself in order to help others.Interested to learn more about youth and healthy relationships? Check out our podcast episode on teen dating relationships during the pandemic. In this episode, Nallely Castro-Montoya, Community Engagement Manager, and Felix Martinez Paz, Men and Boys Engagement Coordinator, have a conversation with former Casa de Esperanza Youth Amig@s leaders to talk about how the COVID-19 pandemic has affected their lives, relationships, and much more. Youth ages 12-18 can also register for our Youth Conference happening February 27-28, 2021.