"Using the metaphor about coaching, we work with coaches and athletes on issues about masculinity, healthy masculinities, and social norms to prevent dating violence."  —Brian O'Connor, Director, Public Education Campaigns & Programs, Futures Without Violence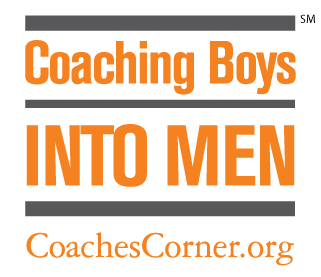 Coaching Boys into Men is an evidence-based violence prevention program that engages athletic coaches with their young male athletes in talking about how to build healthy and respectful relationships.

The CBIM Coaches Kit curriculum consists of a series of coach-to-athlete "teach-easy tactics and trainings" that illustrate ways to model respect and promote healthy relationships and choices among youth. The CBIM Card Series instructs coaches on how to incorporate themes associated with teamwork, integrity, fair play, and respect into their daily practice and routine.

Built on partnerships between school administrators, violence prevention organizations, faith-based and community groups, CBIM offers coaches the opportunity to work in collaboration with other members of the community for optimal support.

All materials are free and available at the organization's website:

www.CoachesCorner.org

Additionally, you can request training and technical assistance from Futures Without Violence by contacting them at

coachescorner@futureswithoutviolence.org

.

A randomized- controlled trial which followed 2,000 athletes for one year in 16 high schools in Sacramento, California showed that CBIM increases recognition of abusive behavior in athletes and intentions to intervene.