Evaluation plan
This section will help you develop an evaluation plan around the culturally specific elements of your work. In order to build the best plan possible, please familiarize yourself with the background content that went into developing this section.
Here is a step by step process for this section.
First, fill out this worksheet.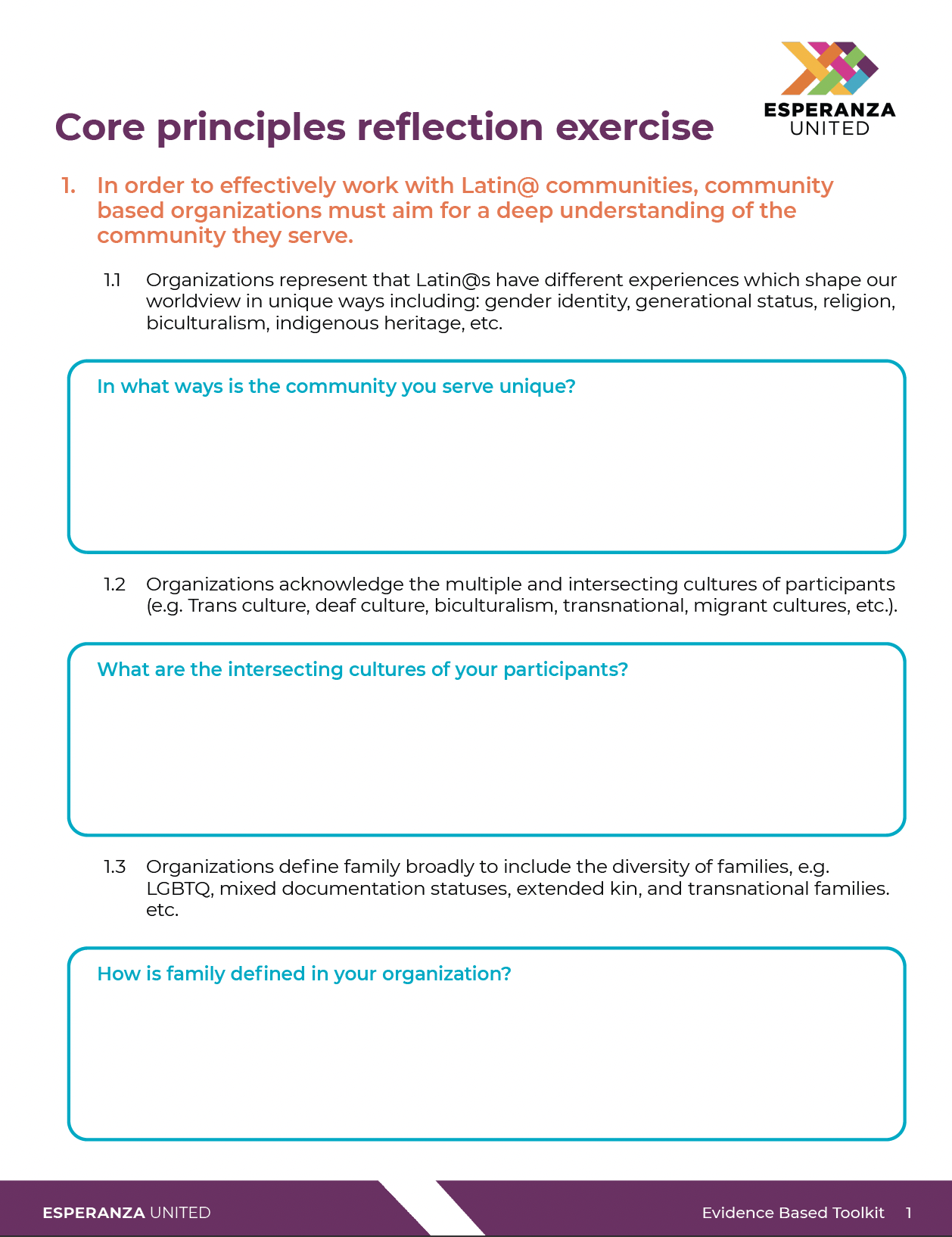 Second, fill out this ranking document
 
Third, fill out the evaluation plan.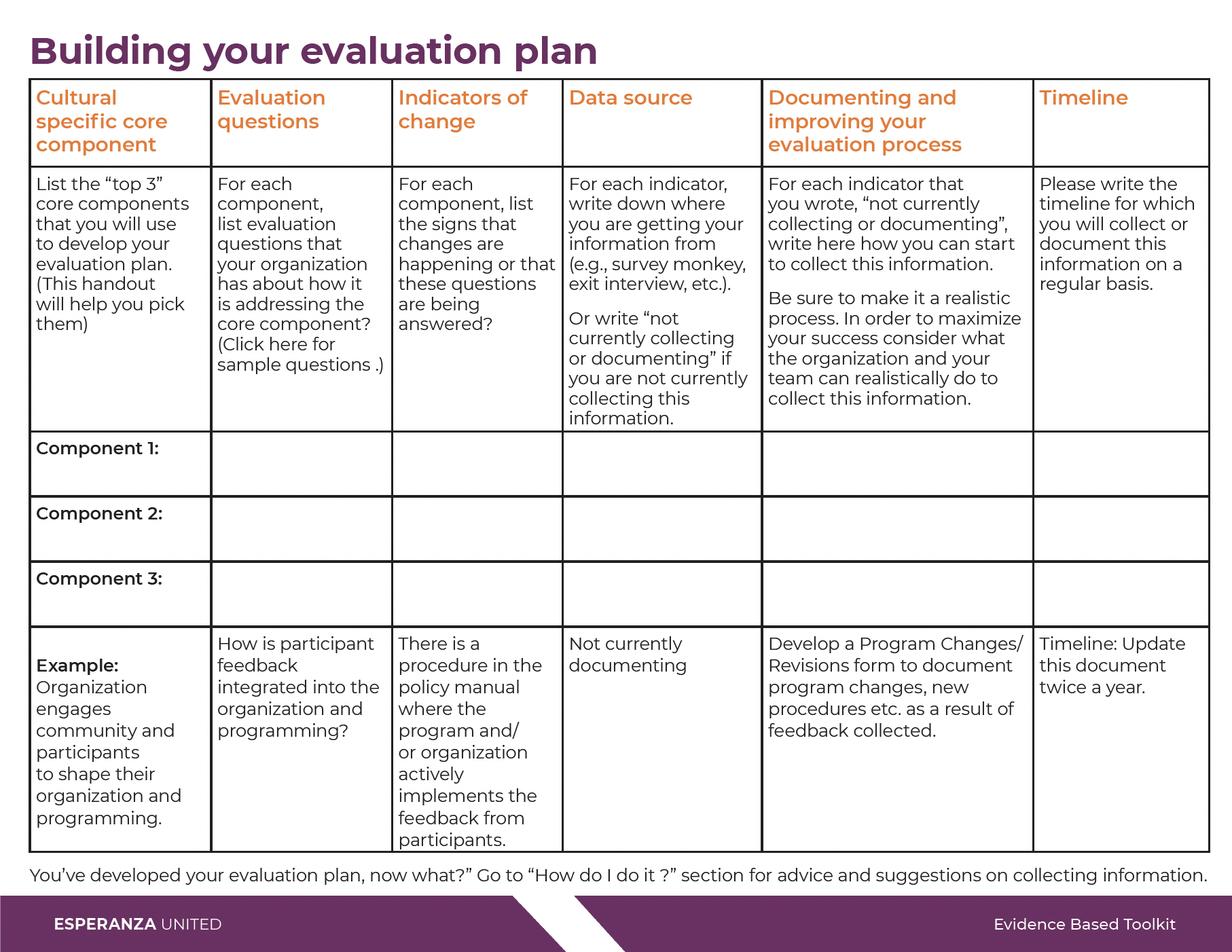 This document which includes examples of evaluation questions may help you in filling out the evaluation plan.
After completing this activity, you have have a plan that links what you what to know with a plan of action for improving your evaluation guided by cultural-specific principles. Go to the "How do I do it?" section for advice and suggestions on collecting information.